A small company of big thinkers
Tritus knows how to make technology work in sync with business. From building enterprise architectures to enriching the end-user's experience, we connect complex IT services to organizational priorities so your operations can thrive.
So how do you get from here to there?
---
GSA Schedule
Tritus is on the GSA IT Schedule 70.  Our contract number is GS-35F-0171X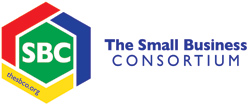 Tritus Technologies is a founding member of the Small Business Consortium, a  tightly integrated group of experienced, agile, and trusted small business partners representing  all socioeconomic statuses.
Tritus was recently awarded a Prime Contract under the Seaport-e Program. Please visit our Seaport-e page for more details.